Panda and Bear for a Day!
---
---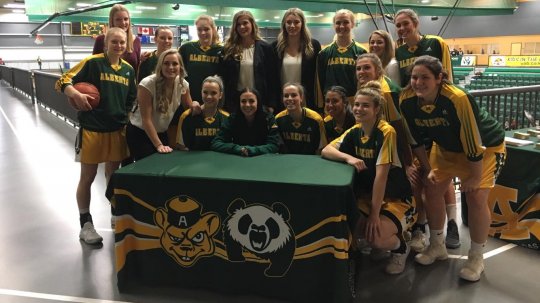 ---
We are once again looking for candidates for our Panda and Bear "for a day" program. These lucky kids will get to sit on the bench during the game and hang out with the university team. The Bear/Panda for a day will get to bring a friend and enjoy the unique experience.
The Girls Night Out (for the Panda for a day) is November 16th and Boys Night Out (for the Bear for a day) is November 17th.
Interested EYBA players are asked to email info@edmontonyouthbasketball.com with their name, phone number, EYBA team, and a short note about why they think they should be chosen for Panda or Bear for a day.
We will be taking submissions until November 8th, the selected players will be contacted by November 11th.