EYBA Summer Skills Camp
---
---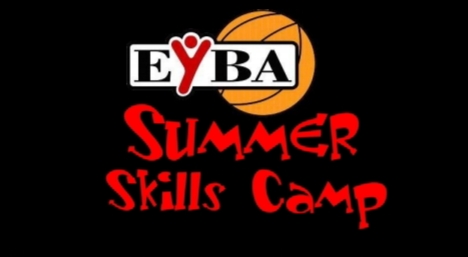 ---
Registration is now open for the 2019 EYBA Summer Skills Camp.
Our camp includes twice weekly sessions coached by some of Edmonton's finest college coaches. Brian Anstice of The King's University Eagles and his staff are coaching the girls session while Reagan Wood of the Concordia Thunder and his staff are coaching the boys sessions.
Every player who registers also gets a reversible jersey to keep.
Cost is $65 and all the sessions take place in the Saville Centre's Competition Gym - 11650 65 Ave NW, Edmonton, AB T6G2E1
The Registration deadline is June 21st, 2019, however space is limited as we are only taking 50 participants per division.
You can register here: http://eyba.rampregistrations.com
Camp Times and Dates:
U13 Girls - 7:00 PM-8:30 PM - July 9, 11, 16, 18, 23 & 25
U15 Girls - 8:30 PM-10:00 PM - July 9, 11, 16, 18, 23 & 25
U13 Boys - 7:00 PM-8:30 PM - July 8, 10, 15, 17, 22, 24
U15 Boys - 8:30 PM-10:00 PM - July 8, 10, 15, 17, 22, 24