Enhance Basketball Christmas Training Camp
---
---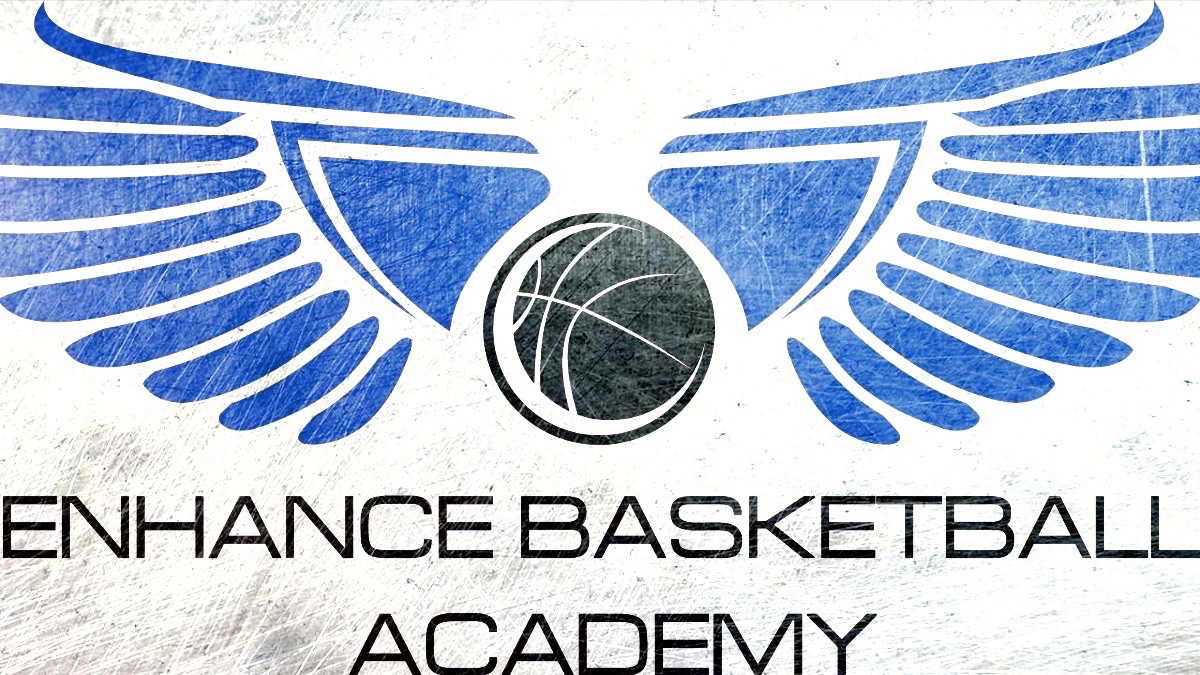 ---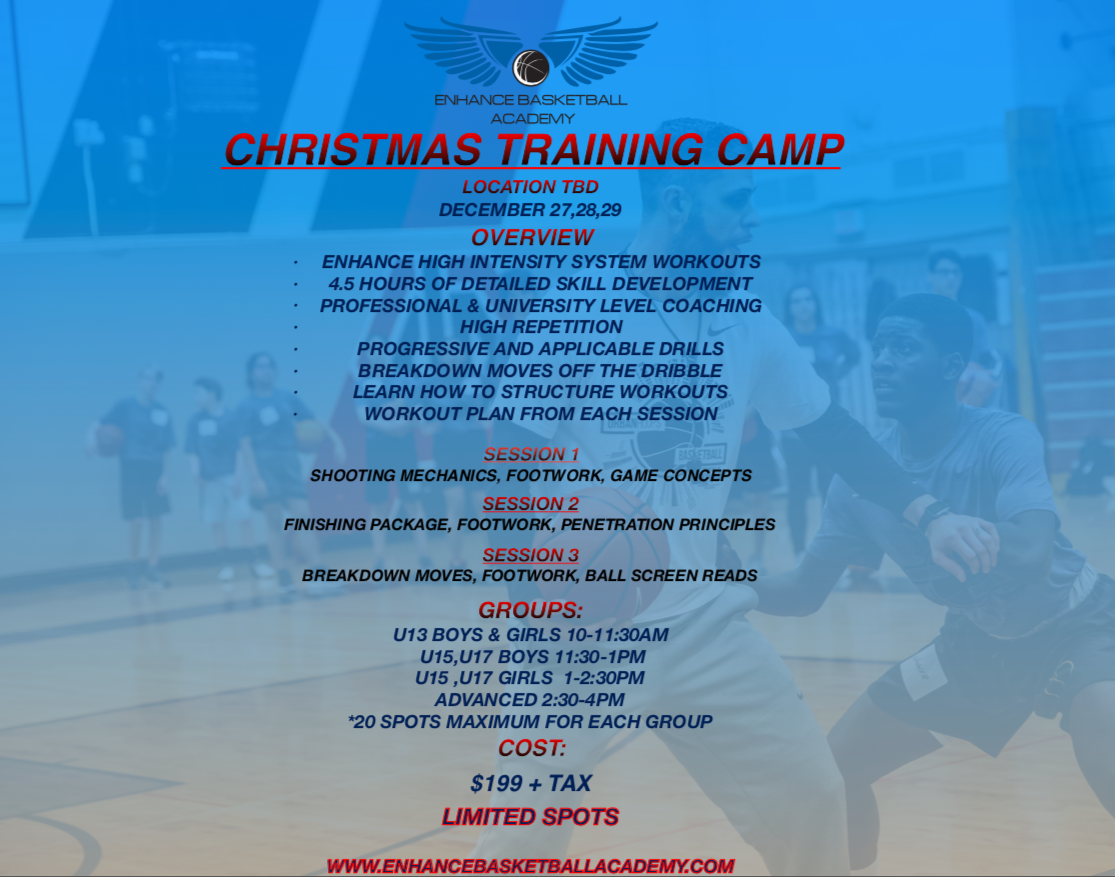 WE ARE LOOKING FORWARD TO OUR CHRISTMAS SKILLS CAMP THIS YEAR, THIS CAMP WILL FOCUS ON DEVELOPING THE ALL AROUND BASKETBALL PLAYER.
WE WILL BE RUNNING THREE SEPARATE SESSIONS WHICH WILL ALLOW THE PLAYERS TO SOAK UP EACH SKILL WITH A LOT OF REPETITIONS AS WELL AS TOUCHING ON SOME DEFENSIVE CONCEPTS EACH SESSION.

THE FIRST SESSION WILL FOCUS ON PROPER SHOOTING MECHANICS, FOOTWORK, BALANCE, GETTING FEET SET, LOADING THE LEGS FOR OPTIMAL POWER, MOST COMMON SHOTS AT GAME SPEED, GAME READS.

THE SECOND SESSION WILL COVER DIFFERENT FINISHING TYPES FROM DIFFERENT ANGLES, FINISHING THROUGH CONTACT, FOOTWORK AROUND THE BASKET AND PENETRATION PRINCIPLES.

THE LAST SESSION CAMPERS WILL BE IMMERSED IN LEARNING THE NUANCES OF SPECIFIC BREAKDOWN MOVES, COUNTERS, FOOTWORK AND OPTIONS OUT OF THE BALL SCREEN FOR THE BALL HANDLER, ROLLER AND SCREENER.

GROUP BREAKDOWNS
---

U13 BOYS AND GIRLS CO ED 10-11:30AM
U15, U17 BOYS 11:30-1PM
U15,U17 GIRLS 1-2:30 PM
ADVANCED 2:30-4 PM

LOCATION
EDMONTON CHRISTIAN HIGH SCHOOL
14304 109 AVE

THERE ARE LIMITED SPOTS AVAILABLE FOR EACH AGE GROUP AND WILL BE CAPPING IT AT 20 PER SESSION WITH A RATIO OF 1 COACH TO EVERY 5 KIDS.

WE ARE ALSO OFFERING AN EARLY BIRD PRICE OF $175 IF REGISTERED BY DECEMBER 15TH

LOOKING FORWARD TO SEEING YOU THERE !!