J.R. Patrick Christmas Camp
---
---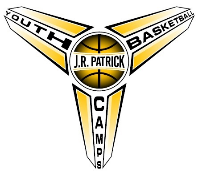 ---
Hello Players, Parents and Coaches,
I am pleased to announce that J.R. Patrick will be having his 12th Annual J.R. Patrick Youth Basketball Christmas Camp this December 30-31, 2019 @ Millwoods Christian School or Strathcona High School. (Location will be finalized by December 13, 2019)
Cost of Camp is $120 per player
Time of Camp is 9:00am-1:00pm (20 min break for lunch from 12:00pm-12:20pm)
This is a great opportunity to get in the gym and get your skills ready to go for your upcoming basketball season. By working on your game and being taught the necessary fundamentals you need to take out your competition you will be ready to handle any adversity that comes your way.
The 2 day camp will consist of Ball Handling, Passing, Shooting, Defensive Drills and Games/Competitions. Prizes will be given out to the hardest workers in attendance on the final day of camp.
You can visit http://www.jrpatrickybc.com/ for more information or to download the registration form.